rod-s
rod-s
rod-s
rod-s
rod-s
W.miX
la..nuit re:venue les têtes enmoussées déhen-bulleNT_s'entrechoK"_la discussion_surnage.,. alors s'invente les languages de deux mains. Le tapotement de lettres-Mo-tflux,, tirés à la pression du présent plongeNt bis répétitas,,font crépiter les bandes passantes. Puis, zig, zag,je , ivre, voir le chien de la voisine ° za' dig: u needa nother dr.ink don't you pr.int ?
21.5.04
today
bin toudai jsuis passé a la tv
.. bon gros plan et tout ca te calme grave.. pas trop bafouillé mais tain quest ce que je suis trop sérieux :p
tv7 fait mieux que F3aquitaine en tout cas dans le traitement du sujet.
yavait aussi
19.5.04
jm pas la baston.. jtoffre des bonbon ms ?
///.
bon on se calme .. je range les verres !!
hiiiiii defender me !!! a l'attak mes morpions youhouuuuuuu
le
soleil viens de se lever ..
encorn unne bells journée
avec l'ami bien bourré ,

on a bouffé saucisse,salad
onn a buu trop et chui malad

lami du petit dé jeuné lami foi percééé
yoo deboo et content de cons tater que la discussion surnage !


18.5.04
Uchimata in your face
tu veux pas vnir prendre un café plutot qu'un ultimatum? jtattend.
BRONXSI DON'T MAKE YOUR "malin"
yes it's a
ms sa
let me introduce you one of my team (the A team)
It's a cousin
THE PUBLIHER
re-re: mâletre
oué oué oué.. il doit aimer la corrida rumsfeld
vidz on
Re-malêtre
sorry M. Bite
but
Iraq: Torture / Human Rights Abuse
-
17 May 2004

Possible Rumsfeld Green Light To Torture






Investigative journalist Seymour Hersh said that US Defense Secretary Donald Rumsfeld and one of his top aides authorized the expansion of a secret program that permitted "harsh interrogations". Hersh's account, derived from "several past and present American intelligence officials," said the expansion of the "special access program" allowed authorities in charge of Abu Ghraib prison in Iraq to engage in degrading and sexually humiliating practices. The Pentagon strongly denied that they had sanctioned the interrogation program.
Activists from the DC Anti-War Network (DAWN) converged on the studios of CBS, at 2020 M Street NW on Sunday, 16th May, to demonstrate against the war and against the prison abuses directed by Secretary of Defense Donald Rumsfeld. Activists applauded New Yorker writer Seymour Hersh while holding signs before press cameras. After CBS, individuals marched on Rumsfeld's House.
[DC Indymedia | Melbourne Indymedia ]
malêtre
non arrête, depuis 2 jours je me suis rendu compte que la bedaine
faisait un rebord au dessus du pantalon.. pfff
merd ya eu du laisseraller et me vla avec encore ses putains de 3kg
qui me pourrisse mon corps d'athlete !!!
je fait jeune depuis 2 jours.
17.5.04
HOP ! HOP !
one too tri for !
one too tri for !
one too tri for !
one too tri for !
hop hop every morning !
hop hop I'm singing !
hop hop I'm smilling !
hop hop tsoing ! tsoing !
elo les rod-eur !
i just wak up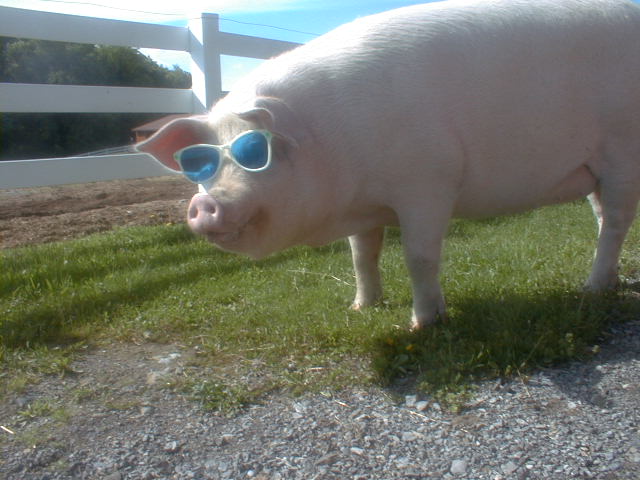 baaa la tete dans le cul
apres ce weak inde agité .. ..
et vous ca vous a manqué .?
ms

"Stealing is much more fun than shopping!"
10. YOMANGO.
You want it?
You got it.
R-chives
janvier 14, 2001 janvier 21, 2001 janvier 28, 2001 février 04, 2001 février 11, 2001 février 18, 2001 mars 04, 2001 mars 11, 2001 janvier 13, 2002 mars 23, 2003 juin 01, 2003 mai 09, 2004 mai 16, 2004 mai 23, 2004 mai 30, 2004 juin 06, 2004 juin 13, 2004 juin 20, 2004 juin 27, 2004